Похоже знаменитому автобусу пришёл конец. Слишком много трупов.

While this isn't the only place a search and rescue occurs, that bus has become something of a loon magnet. A beacon to the misguided romantics with poor risk assessment and poor critical thinking skills. And those folks require saving a lot more often than others.

Maybe it's high time we drag that bus out of the woods and let the willows and time reclaim the place. It was out of place when those hunters drug it out there to start with and even more so today.

Let's just be done with it.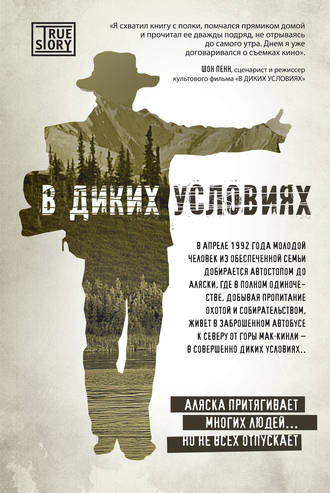 «В диких условиях» (англ. Into the Wild) — документальный роман 1996 года, написанный Джоном Кракауэром. Книга была написана на основе статьи Кракауэра «Смерть невиновного» из 9 000 слов о Кристофере Маккэндлессе, которая появилась в журнале Outside[en] в январе 1993 года.
В 2007 году режиссёр Шон Пенн снял по книге одноимённый фильм с Эмилем Хиршем в роли Маккандлэсса.
«В диких условиях» — международный бестселлер, который был опубликован на 14 языках в 173 выпусках и форматах. Книга включена в учебные планы многих школ и колледжей. Роман получил положительные отзывы от многих рецензентов, в то же время, Крейг Медред, репортёром из Аляски, отозвался о нём как «чём-то изобретенным» автором.